For all your Cochrane physiotherapy needs, Sunshine Physiotherapy and Sport Rehabilitation is a highly specialized group of professionals. We are a team of highly qualified physiotherapists with extensive post graduate education that allows us to best deliver our physiotherapy and rehabilitation assessments / programs in 45 minute appointments. We are committed and proud to provide the highest quality physiotherapy, acupuncture, C.Gunn IMS and sports rehabilitation services. We also offer massage therapy. We would appreciate the opportunity to meet with you at our clinic where we can share more about our professional health services.
B.Sc.PT, B.Sc.P.E., M.C.P.A., Clinic Owner, Physical Therapist, Diploma in Sport Physical Therapy, Kinesiologist, Massage Therapist, Post Graduate Certificates in Orthopedics, Medical Acupuncture, GUNN IMS, Women's Health, Core Teacher, International Federation of Sport Physical Therapy
Denise knew she wanted to be a physiotherapist since high school. She has been passionate about her career ever since.
She believes that the patient is best served through collaboration with sports medicine doctors, orthopedic surgeons, family doctors and other allied health providers.
She obtained her combined physical therapy/physical education degrees from the University of Saskatchewan in 1996/1997. Denise worked in Saskatoon and then in Calgary at the Lindsay Park/Talisman Centre where she treated recreational athletes, National athletes and Pro athletes. At Sunshine Physio she continues to treat this array of athletes.
Denise has also worked in the school setting with children with disabilities and paediatrics offering early intervention and treatment. She no longer goes into the school setting, however routinely treats babies for tortocollis (head shape deformities) and paediatric neuromuscular issues.
The majority of her early career was in the sports setting. This included working with local, National and International teams. The highlight of those experiences was traveling as the team physio for the Canadian Men's Rugby Team to Ireland.
Denise has taken her levels and competency exams in Orthopaedics. She has passed the oral and written component of the Manual and Manipulative therapy (Part A) from the Canadian Academy of Manipulative Therapy.
Denise has been involved in pursuing a level of excellence for her dear patients. In 1996, she obtained her Advanced Massage Therapy, in 1997 achieved her Personal Fitness and Lifestyle consultant, and in 2010 received her Diploma in Sports Physical Therapy. The diploma in sport medicine is the highest level awarded. This takes years of studying, course work and hands on work. She obtained perfect marks: presently there are a little over 100 physiotherapists across Canada with this level of distinction. She maintains this distinguished designation with continued required course and field work.
Denise suffered from a persistent, nagging pain for a couple of years in her right ovary. She found tremendous relief from Traditional Chinese Medicine, so in 2000 went to the University of Alberta to receive that designation from the renowned Dr. Steven Aung. In 2007 she took further courses in the use of acupuncture needles and obtained GUNN IMS (Intramuscular Stimulation).
After the birth of two large babies (10 pounds each), Denise took a variety of courses in women's health to treat pelvic floor weakness, incontinence and pain (2004 – 2014). She has taken numerous courses to help females stay active and prevent pelvic floor issues such as incontinence and prolapses. She has expanded that knowledge to help men as well who have issues with prostate cancer and pelvic floor pain (2014).
In 2010 Denise was in a massive head on collision on the highway where she suffered numerous injuries, including fracturing (breaking) her back, foot, numerous torn ligaments, and suffering a serious concussion. She loves treating chronic pain of the spine. She has successfully returned to an active lifestyle through excellent physio, sports medicine and yoga. She loves working with a multidisciplinary team like she had, to provide an appropriate solution to ongoing musculoskeletal problems, which may involve providing referral for prolotherapy evaluation/treatment, or interventional radiology procedures; as well as providing physiotherapy management before, during and after such procedures. As well, she firmly believes in an active home exercise program or coming to her numerous classes that she offers if more guidance is needed or to ensure doing the exercises in a safe manner.
She has developed a personal interest in treatment of concussions and has taken numerous courses in the evaluation and treatment of concussions over her entire career. As research and treatment has changed dramatically over the course of her career, she continues to take courses to stay on the leading edge of what is new to help her dear patients.
She shares her passion for physio, sports medicine, energy medicine and yoga at the clinic and through the numerous classes she offers. The Core Yoga classes are designed to bridge the gap between physio treatments and to return to an active, pain free lifestyle. She has been teaching classes on and off for over 30 years, changing and enhancing them as she develops as a student and teacher. See her yoga bio and class info for more information.
Celia Gjosund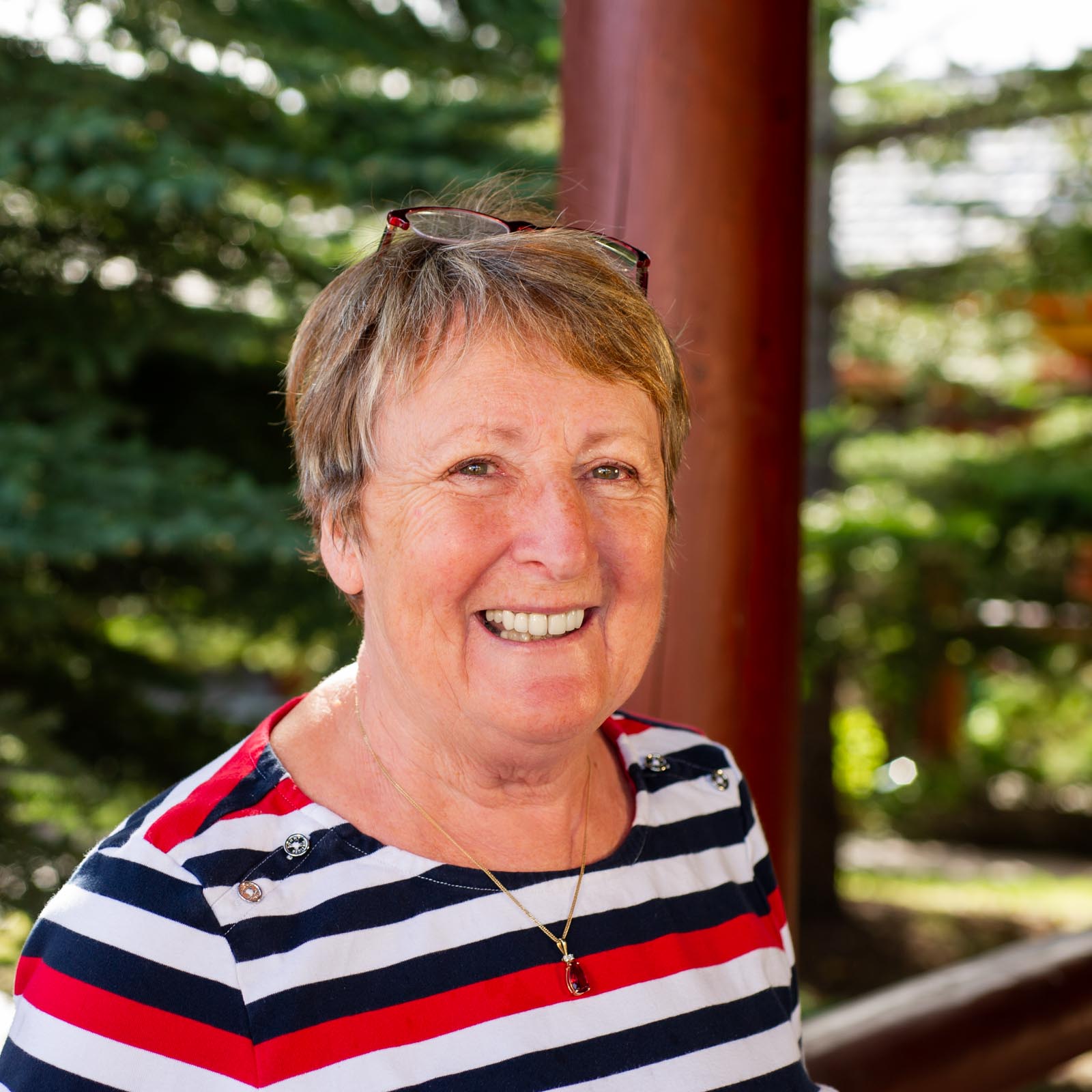 Dip, P.T., M.C.P.A.
Celia loves all sports, she is a former field hockey, tennis and squash player and now is an avid golfer. She trained in England, and all her post-graduate work has been completed in Canada including: manual therapy, medical acupuncture, orthopedics, muscle energy and C. Gunn IMS.
​She worked in Fort McMurray for 20 years dealing with sports and industrial injuries helping clients to return to their activities.
Celia is a licensed teacher of the GLA:D program – an evidence based 8 week education and supervised exercise program developed in Denmark to treat hip and knee osteoarthritis – which she plans to run beginning in March 2018.
She enjoys treating old and young patients with concussion after a sports accident or a motor car accident, giving a varied exercise involving eye, concentration and movement. She has also done training in Vestibular and dizziness symptoms – these symptoms can be helped to enable you to return to the quality of life you deserve.
Linda Belanger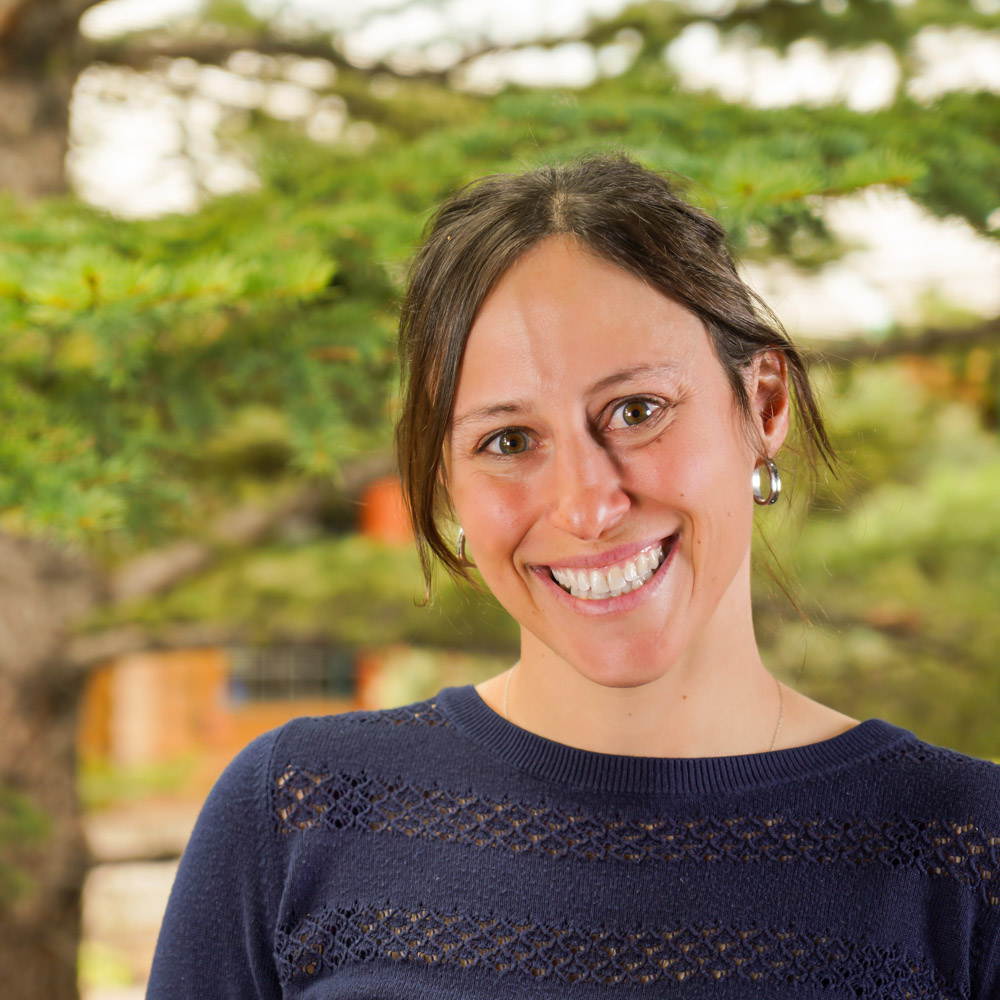 MCISc, BScPT, GUNN IMS, FCAMPT, IOC Sport Diploma
Linda is originally from Montreal, where she graduated from Physiotherapy at McGill University in 2004. She was first exposed to this profession as a competitive gymnast. Her love for sports and helping others is what inspired her to become a physiotherapist. Since 2004, she has worked both in public and private practice, in Québec as well as in the Canadian Arctic, BC and now Alberta.
Linda is always looking for new challenges and continually takes different training opportunities in order to improve her skills and deliver a better level of care to her patients. In recent years, she completed a fellowship in manual therapy (FCAMPT) and did her Gunn IMS certification, as well as a kinesiotaping course. She has also attended diverse specialty trainings, such as one on the shoulder, the cervical spine and on the prevention of running injuries.
She enjoys working with all kinds of conditions, from acute to chronic, and has a special interest for shoulder, low back and pelvis problems, as well as sport related issues. When she is not working, she loves the outdoors and can be found on her mountain bike, training for triathlons or on the slopes snowboarding or patrolling as a volunteer.
Chelsey Hulowski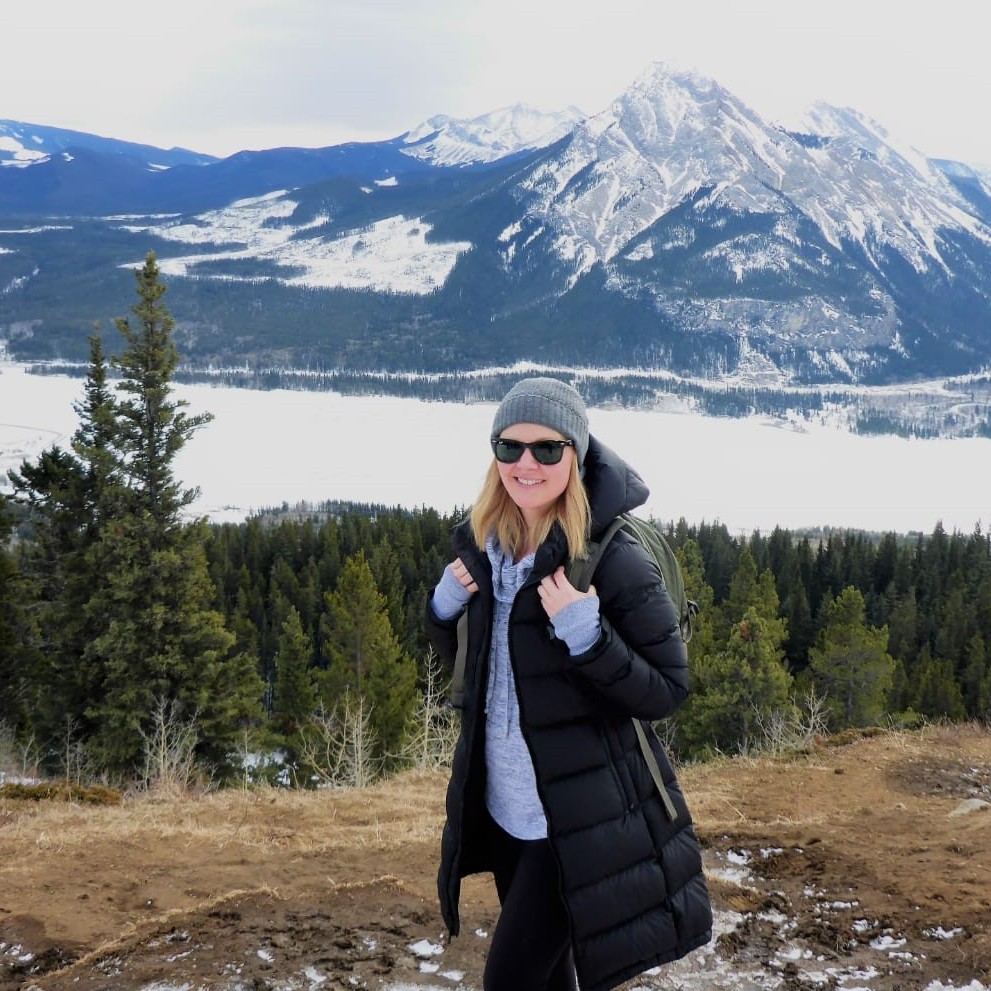 Chelsey graduated from the University of Saskatchewan in 2007 with her Bachelor of Science in Physical Therapy with distinction. Before joining the Sunshine team she worked in a variety of private practice physiotherapy clinics in Ontario, Saskatchewan, British Columbia and Calgary.
Always eager to learn and expand her skill set to better help her patients, Chelsey has completed several post-graduate manual therapy courses, a kinesiotaping course, and is certified in medical acupuncture (CAFCI) and intramuscular stimulation (Gunn IMS). She has also completed training in vestibular physiotherapy to treat dizziness and vertigo, as well as pelvic floor physiotherapy to treat urinary incontinence in women.
She enjoys working with a variety of patient populations and conditions, and believes in working with her patients to come up with a treatment plan to meet their specific needs and goals, whether it be running a marathon or walking a block pain-free. Chelsey believes in taking a well-rounded approach towards treatment, incorporating a combination of manual therapy techniques, patient education, exercise prescription, and therapeutic modalities such as medical acupuncture and/or IMS.
Outside of the clinic, Chelsey enjoys working out, getting out to the mountains, and spending time with friends, family and her puppy.
Jeannine Millan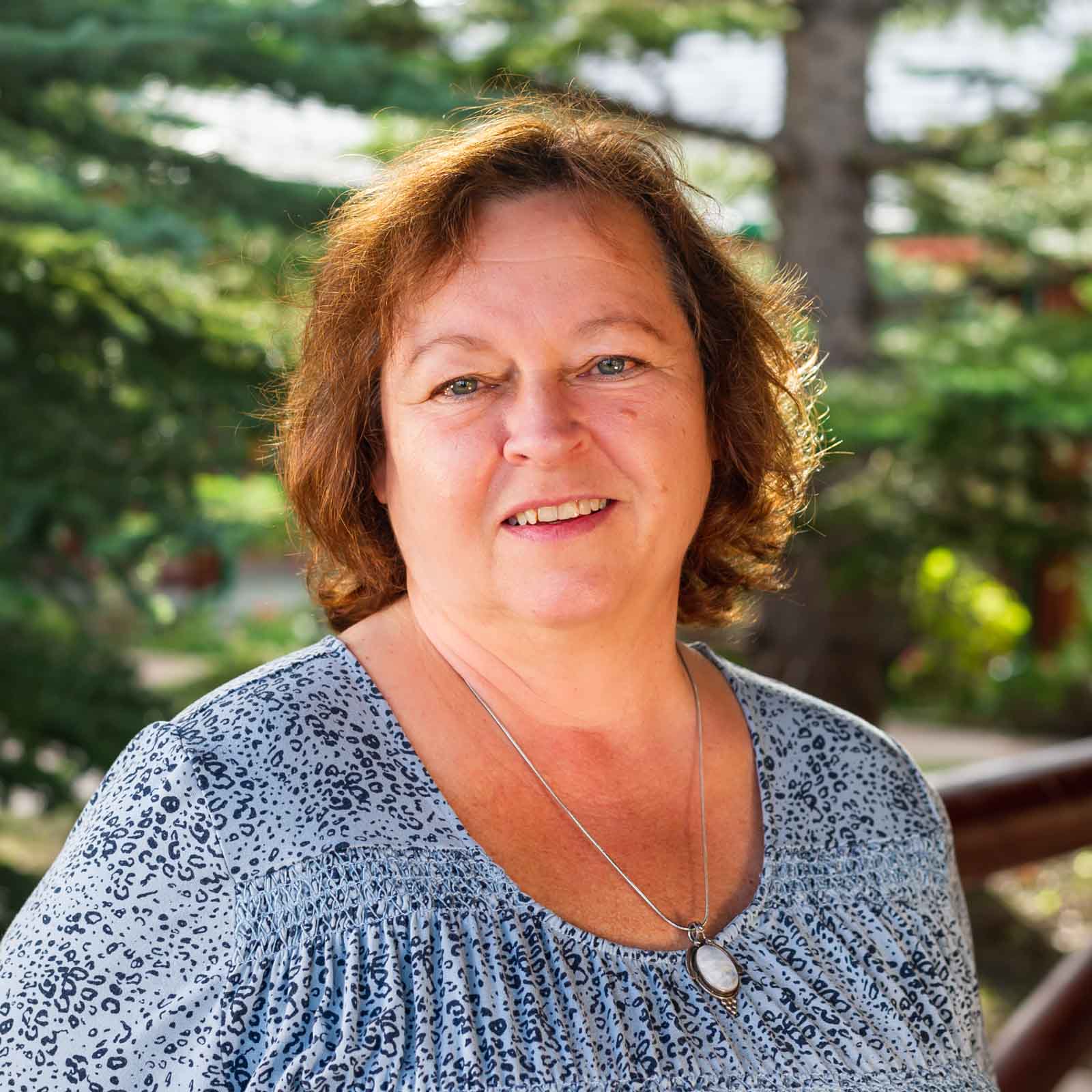 Registered Massage Therapist, Certified Aromatologist, Usui Reiki Master and Pre and Post Natal massage
Jeannine graduated from Foothills College of Massage Therapy in 2000 with her Therapeutic Massage Therapy certificate. She has since mastered several other techniques including, Pre and Post Natal Massage, Cranial Sacral Level One.
Within the past 20 years Jeannine complimented her interest in Aromatherapy and essential oil benefits with a certification as an Aromatologist in 2004. She began in 1999 her Energy work training with Usui Reiki all levels and Karuna style as well. Since then has taken Quantum Healing Heart Techniques more recently in 2020. Within the Reiki community Jeannine has trained over 400 people for Usui Reiki in various levels.
Jeannine enjoys combining all areas of her expertise and personalize those modalities to fit her clients where appropriate and accepted. Having an experienced hand in several modalities makes Jeannine a therapist with excellent hands on skills combined with the added knowledge and interpretation of the energy work using essential oils.
When Jeannine is not committed to her work she loves being in nature for a walk, yoga or aquasizing at the local pool.
Angèle Tremblay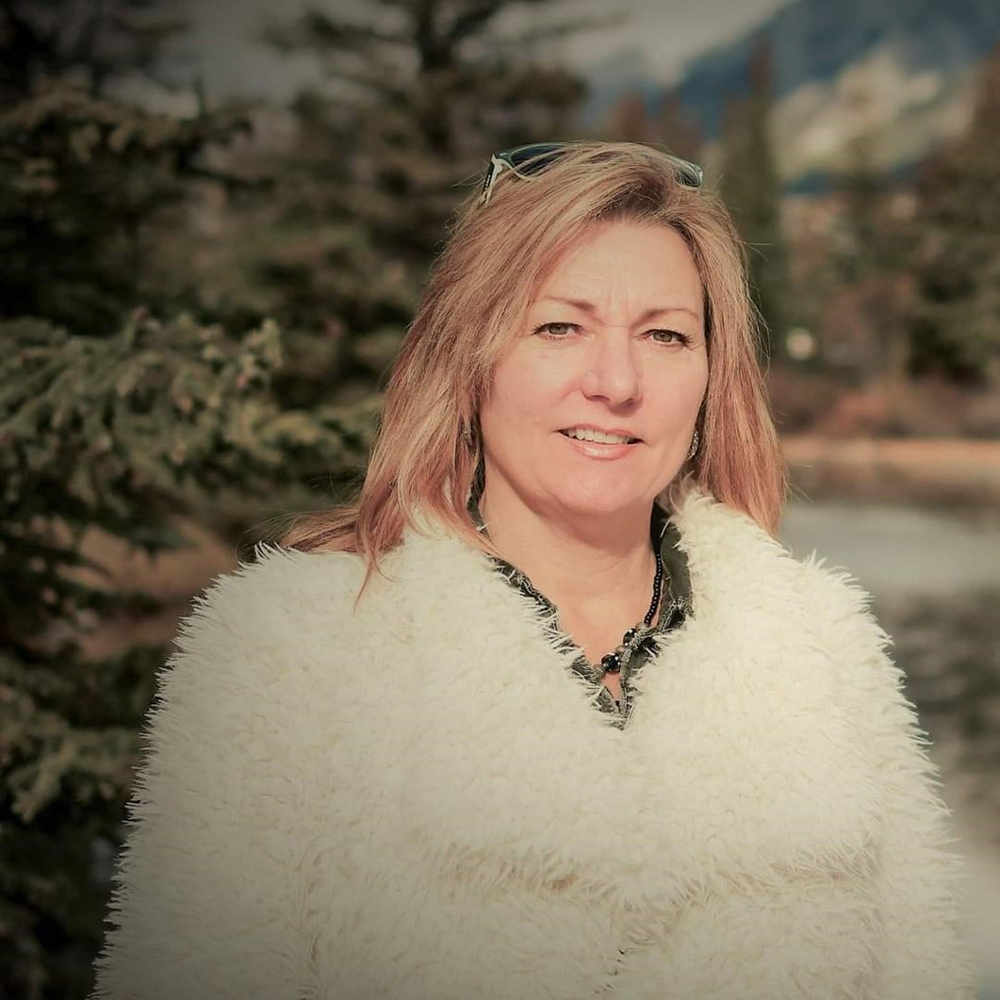 Angèle, Office Manager for Sunshine Physio & Wellness Clinic brings a wealth of strong leadership, office administrative experiences and excellent interpersonal skills to the Team. She has proven to be indispensable in organizing, scheduling, managing schedules and resources, payroll, adjudication and payment of medical claims while innovating successful projects to improve office support. She prides herself in her contributions towards effectively developing and implementing good business processes/practices as well as streamlined ideas and improving operational outcomes.
As a supportive Team player, Angèle collaborates well with all to ensure patients and clients receive a respectful and professional experience upon arrival to our clinic. She is fluently French bilingual, has a keen interest in working with a diverse team of professionals and thrives to cultivate a harmonious and fastidious work environment.
Her 35-year career in Ontario with the Ministry of Health and Long-Term Care as Lead for several unique health care programs, as well as Unit Coordinator at the Cancer Centre and Ward Clerk in Acute In-Patient Psychiatry-Mental Health departments has provided her with great knowledge, skills and experiences in this field. She effectively and efficiently represented each department with particular attention to the protection and privacy of information and individual needs.
Many of her core competencies and combined experiences working in multiple capacities such as; Medical Office Administrator, Clinic Coordinator, Business Administrator, Operational and Financial Manager, Team Lead in 3 separate and distinct Health Care programs for the day-to day operational delivery, have enhanced her reliability, accountability and excellent front line patient and client service delivery skills.
When Angèle is not at work, she loves to spend time with her family. Staying active and a healthy living lifestyle is a high priority in her life. Her activities include, but are not limited to: travelling, being in the mountains, going to the gym, motorcycling with her spouse, cooking, hiking, kayaking, hosting, and walking.
Robyn Holloway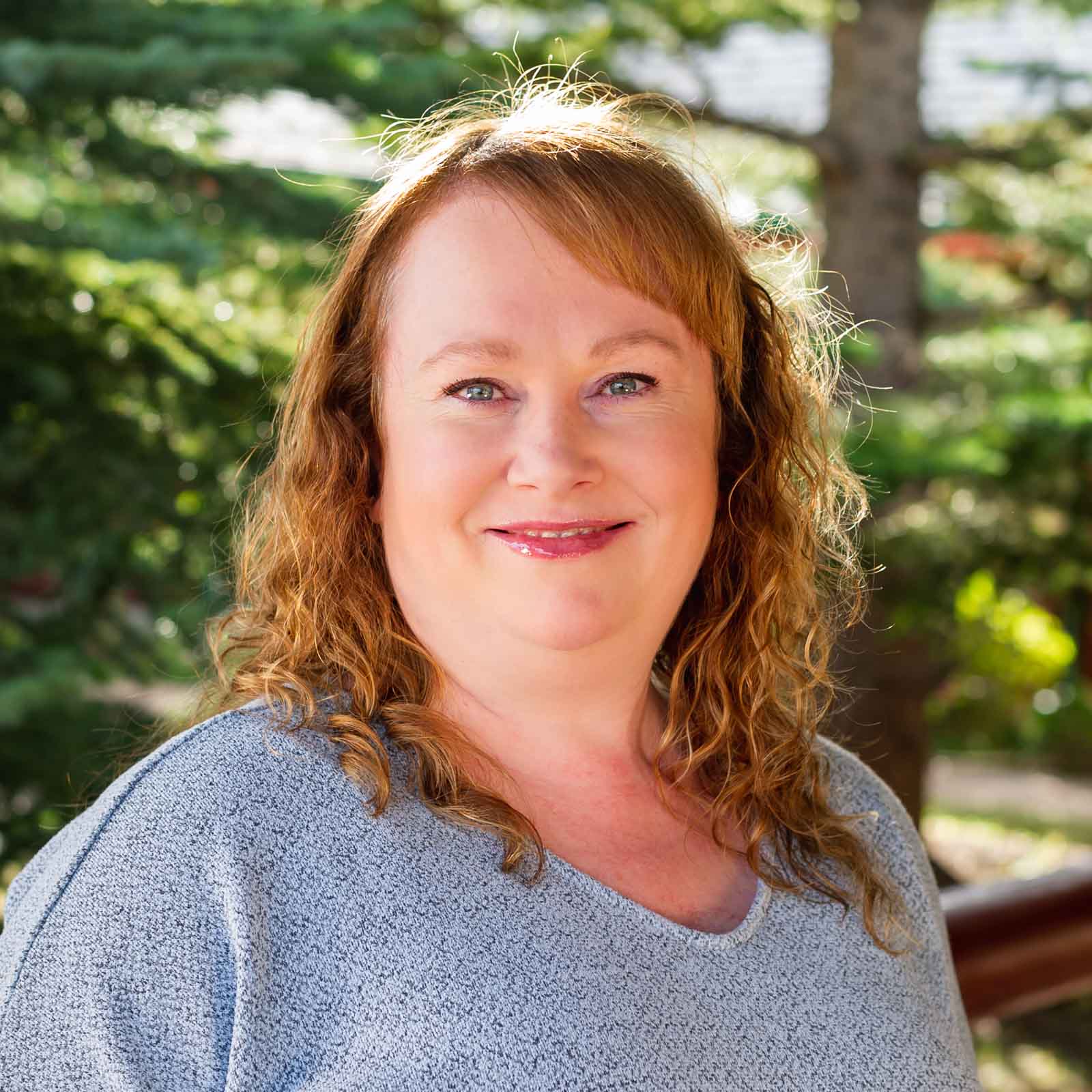 Robyn is our behind the scenes manager who handles payroll, motor vehicle accidents, monthly reporting and helps keep the clinic running smoothly. Working with the amazing staff, practitioners and patients at Sunshine brings her a lot of enjoyment.
Outside of the clinic, Robyn is a Leadership and Transition Coach running her own business www.robynhollowaycoaching.com where she helps people discover their passions and thrive through change. She also loves her time with her family, friends and puppy.
Michelle Flechas
Having played various sports throughout my life I also had my fair share of injuries and physiotherapy experiences. This was one of the reasons why I was eager to learn as much as I could about the rehabilitation process. In hopes that one day I could help others with their injuries and rehab and physio needs. Whilst obtaining my undergraduate degree from the University of Calgary I worked in a clinical setting and now I am excited to join the great team at Sunshine Physiotherapy.
Outside of work I enjoy mountain biking, playing volleyball, skiing and the occasio
Hazel Drake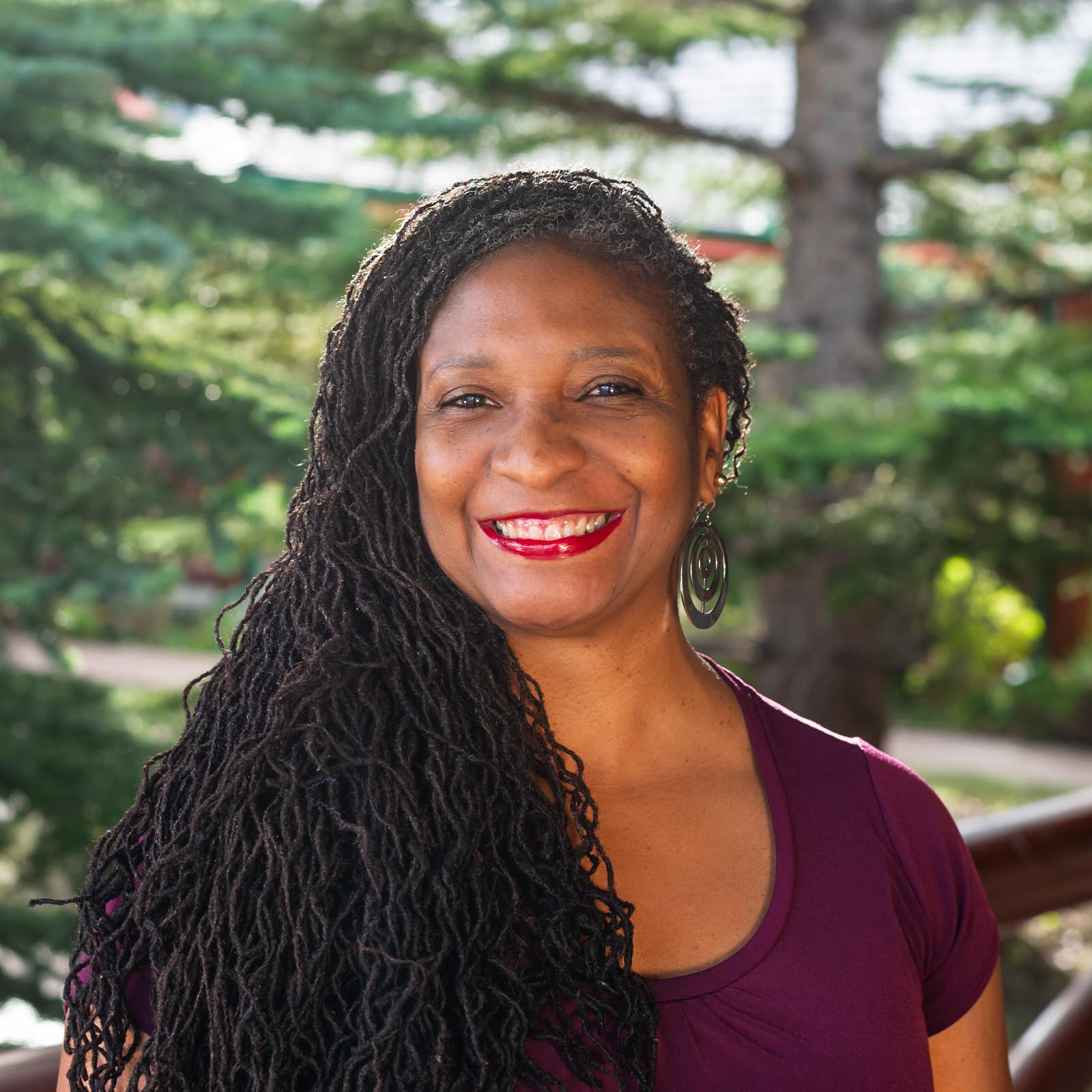 I feel fortunate to work with a group of people who recognize that there is no 'i' in TEAM. That team approach ensures that patients receive the best care.
When I am not at work, I enjoy cooking, reading and teaching exercise classes.
Sophie Nicholson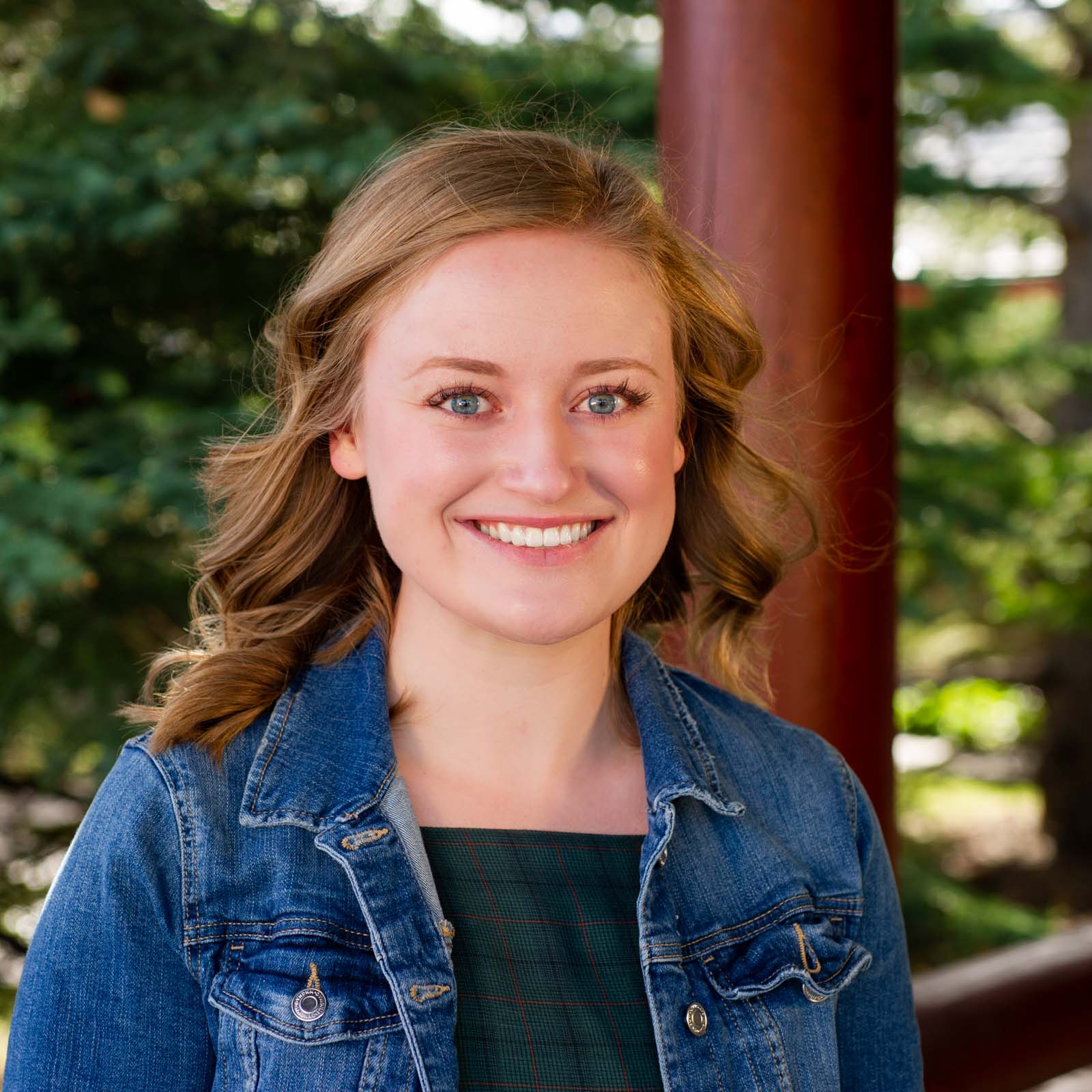 Coming from an injury-prone family, every practitioner within the Sunshine team has treated a member of my family (myself included) at some point over the past decade. Treatment, yoga, the GLA:D Program, you name it, one of us has taken part in it! Which is why I am all the more excited to have been an employee here for the past couple of years. I consider myself very fortunate to work with a group of such hard-working, knowledgeable, dedicated, caring and passionate people. Outside of Sunshine, I am a university student who enjoys yoga and activities involving mountains, lakes, my dog, or all three!
Contact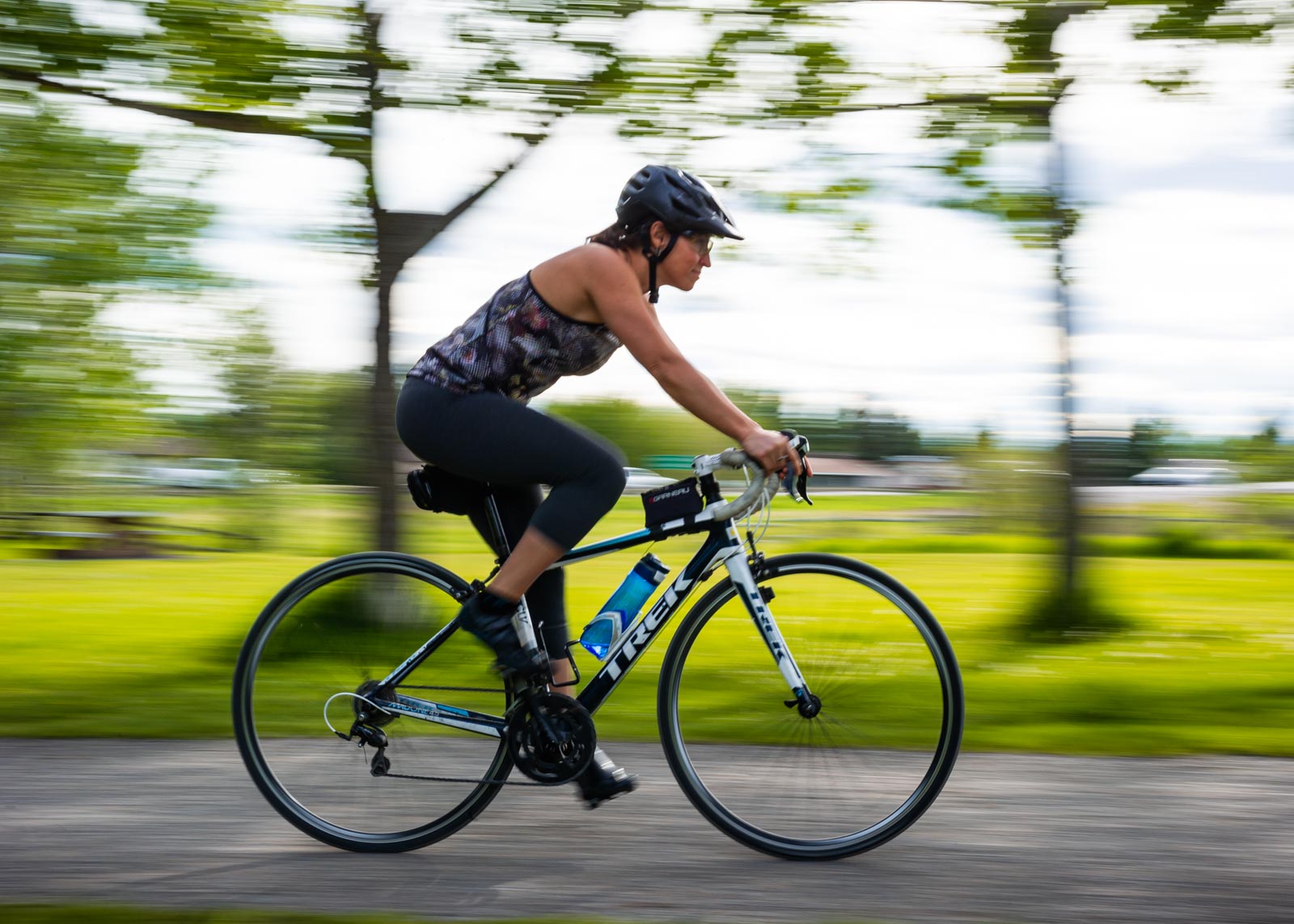 Sunshine Physiotherapy Location
Rustic Market Square
Bay #5 123 – 2nd Ave. West,
Cochrane, AB T4C 2E7
Mailing Address:
P.O. Box 1623
Cochrane, AB T4C 1B5
Phone
Fax
403.981.7776
Email